There are well-known tricks to make a small room look bigger, including light-colored walls, large mirrors, and clever storage, but you can also use flooring to add a feeling of space and a feature wall with clever heating techniques.
Choose planks over strips
Planks generally mean flooring boards that measure 3 inches or greater. Anything less than this is referred to as strips and should be avoided if you have a small room, as they will make it look crowded.
A wide plank wood floor is a really easy and stylish way to make a room appear bigger. Not only will it look great, but your room will also have the appearance of more space, as there are fewer seams, which means a more open pattern that's not as busy as narrower strips.
Another tip is to lay your wide boards parallel to the room's longest wall, which helps to elongate a room. You might want to ask for advice and samples from a wood floor specialist.
New centerpiece
Now you have created the feel of more space try to create a centerpiece that the room focuses on and put the furniture around the edge facing the feature.  To get a cozy and warm feeling within the room you could try a Wood Burning Stove Northern Ireland company with links including www.stovebay.com/stoves/category/40-wood-burning-stoves#.xlctz-hkhpy.  These will allow for a beautiful look and a sense of calm and comfort and create mood lighting.
Go diagonally
Laying flooring on a diagonal, whether it's hardwood, laminate, or tiles, will always make a room look bigger, as the eye is tricked into seeing the pattern from a different angle. It also creates more interest.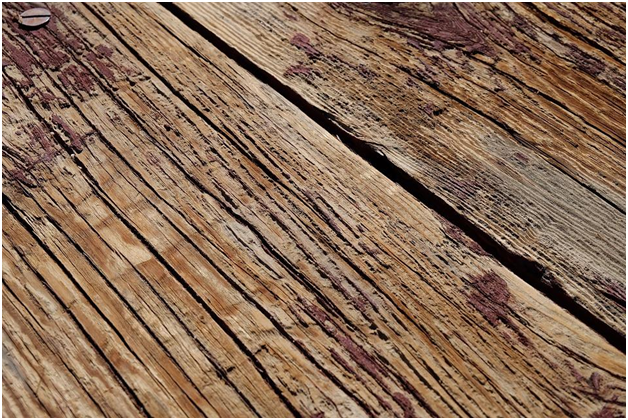 Be consistent

If you can, choose the same flooring for all rooms in your home, as the spaces will flow together and appear more open. If this isn't possible, consider using flooring which is the same color.
Consider dark wood
Many homeowners believe a dark wood floor will make their space appear smaller, but when it is paired with complementary wall colour and trim, it can actually make space look bigger. As the BBC explains, 'keep flooring dark and walls light, the floor space will appear to expand'. Ideal woods for this include Brazilian cherry and walnut, which go really well with cool paint colours and white molding.
Use larger tiles

If you decide to go for tiles, avoid standard 12-inch ones and go for larger ones of about 16 inches. There are all kinds of tiles available for floor covering these days, and depending on which room you are decorating, you might want to think about luxury vinyl tiles, as these are large and can be laid down without any grout.